FDA UDI Compliance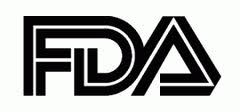 The FDA UDI rule on the establishment of a Unique Device Identification System requires most medical devices distributed in the U.S. to carry a Unique Device Identifier (UDI). This system, comprised of the UDI code, application of the UDI to device labeling and packaging, and a related database, is designed to provide a standardized way to identify devices across all information sources. The FDA rule mandates a linear barcode, 2d barcode or RFID data carrier be included on all marking. Identification Labs provides barcode analysis and certification for UDI compliance. Using only GS1 certified verification equipment, label and direct marking samples can be evaluated.
Bar Code Labs: Testing and Certification
We have become the largest unbiased testing center in North America for point of sale and logistical barcode symbol evaluations. Due to varying barcode compliance requirements, our testing department reviews over 20,000 barcode submissions each year. In addition, Bar Code Graphics administers POS and shipping label compliance for many of the top US retailers. Our award winning program offers retailers and manufacturers a process to enable their suppliers to be compliant to their requirements through education and substantiated validation of compliance infractions.
Identification Labs only utilizes certified GS1 ISO barcode verification equipment
Daily calibration and quality control procedures to ensure consistency
Unique cloud based web testing portal to communicate and archive comprehensive testing results. Customized portals are created for programs (i.e. http://cat.symboltest.com & http://stage.tradingpartner.info)
Testing results are accompanied by specified corrective actions, when necessary
Qualified barcode analysts to provide technical support. Multiple GS1 certified GS1 Barcode Consultants
Experience - Identification Labs is the largest barcode testing facility in North America
A critical component of Identification Labs UDI barcode service is our unique compliance web portal to communicate and track UDI barcode certification. Barcode symbols adhering to all issuing agencies (GS1, HIBC and ICCBA) can be evaluated. Please contact Andrew Verb at averb@barcode-us.com or 312-676-7650 for additional information.